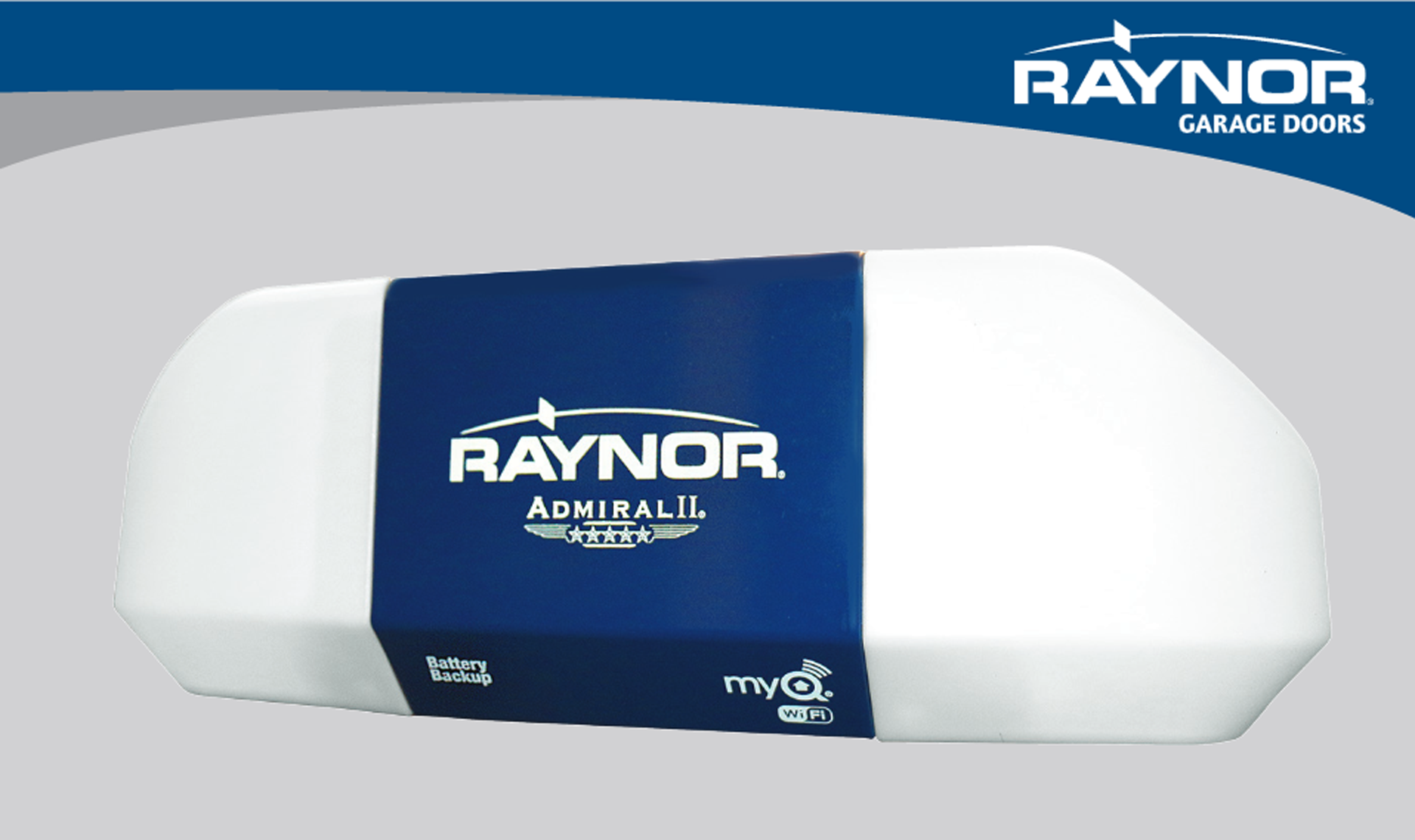 Raynor Admiral II Garage Door Opener
WiFi now features MyQ™ technology that enables you to securely monitor and control your garage door opener and house lights with your smartphone, tablet or computer. Also Homelink "R" compatible allowung garage door operation from inside car. Combined with a battery backup. Even when the power is off, the garage door opener continues to work.
Pilot II Garage Door Opener
The Raynor® popular Pilot II chain drive garage door opener provides durable long-lasting performance, year in and year out and features advanced electronics and a powerful ½ horsepower motor. Safety and security features include the PosiLock™ Security System, adjustable light delay, and Protector System® photo eyes. Pilot II openers come standard with a Premium Multi-Function Control Panel and Safety Signal™ transmitters. Pilot II garage door openers feature a lifetime motor warranty.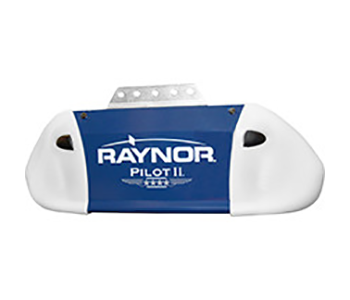 Program your Garage Door Remote with your Smart Phone!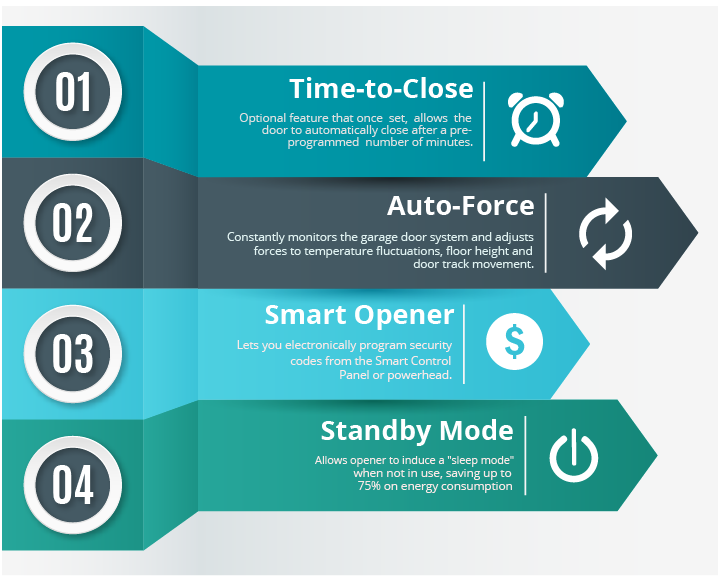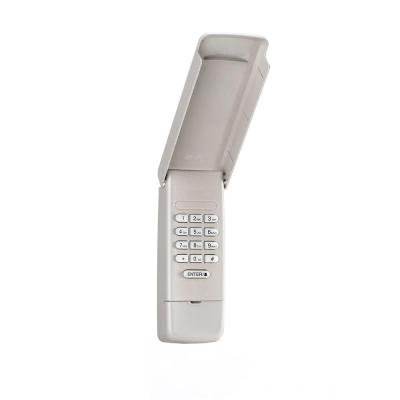 Safety Signal Keyless Entry Pad
The Raynor® Saftey Signal Keyless Entry opens and closes your door when you enter a 4-digit code. Enter a temporary code that allows guests and service people temporary access with a specific number of activations for a chosen length of time.
Mini Safety Signal Remote
The Raynor® Mini Safety Signal Remote is a convenient size to carry on key chain, in pocket or purse. Operates up to three garage doors and turns opener lights on and off.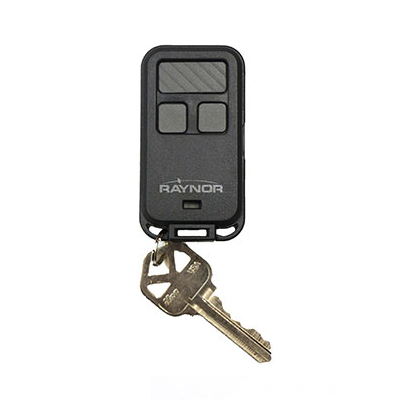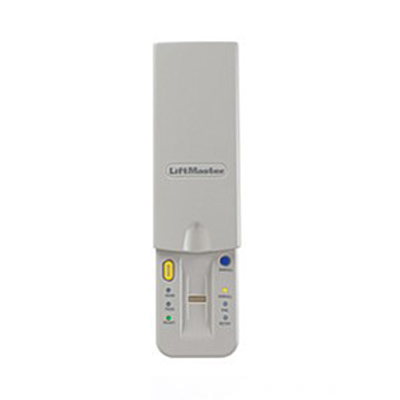 Fingerprint Keyless Entry
The LiftMaster® Fingerprint Keyless Entry makes home access even more effortless – no lost keys, nothing extra to carry, and now no codes to remember. It uses fingerprint sensor technology to make access to your garage quick, safe, and secure. Your fingerprint acts as the access "code" to open and close the garage door, so access cannot be copied or passed on to others. And since there are no PIN numbers or codes to forget, it's perfect for families with children, or senior citizens.
Smart Control Panel

The LiftMaster® Smart Control Panel® makes it easier than ever to operate your garage door opener. This control panel is smart enough to sense when you enter the garage and then turn the operator lights on automatically – hands free. Plus, its advanced design also displays the time and inside garage temperature, as well as important system status messages so you can maintain your system with greater ease. New on-board programming capability also makes programming remote controls easier and more convenient, as well as setting time, temperature and language preferences. It also locks out all outside remote control radio signals while you're away. Motion detector automatically turns on garage door lights when movement is sensed.